IF I SHOULD DIE - 1ST edition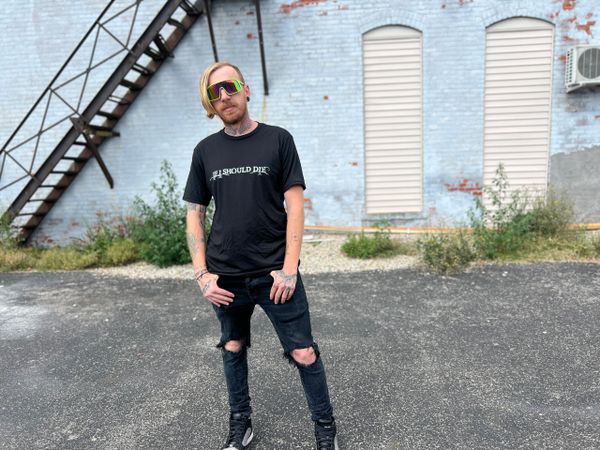 IF I SHOULD DIE - 1ST edition
IF I SHOULD DIE
If I Should Die is a metalcore band from Warsaw, Indiana that was
formed in 2022. The band consists of Jonathan Ensz on guitar and
vocals, Dalton Bloom on bass and vocals, and Zakkary Moreno on vocals
and keys.
The band was formed out of a shared passion for heavy metal and a
desire to make a difference in the metalcore music scene. Drawing
inspiration from classic metal bands such as Metallica, Aerosmith, and
Ozzy, as well as modern metalcore bands like Ice Nine Kills and Pierce
The Veil, If I Should Die has crafted a unique and powerful sound that
will surely turn heads.

The band's name is taken from a World War I poem, and the members'
shared experiences as veterans make their music both powerful and
meaningful. The band's second album, set to be released on September 1,
2023, was inspired by the works of Edgar Allan Poe and H.P. Lovecraft,
and is sure to be an exciting experience for all fans of metal and
metalcore.

If I Should Die is dedicated to putting on an unforgettable show, and
they strive to make every performance a memorable one. With their high
energy and passion for music, they are sure to entertain all who come
to see them. They are also dedicated to creating music that inspires
and uplifts their fans, and they strive to be an example of living out
your dreams no matter the obstacles.

If I Should Die is sure to be an exciting experience for any fan of
metal and metalcore. Their passion for music and determination to make
a lasting mark on the music industry is sure to take them far. Check
them out on Spotify and Instagram and join the If I Should Die
movement today!
This is our first tee release and hope you love it! Heres the deets on the tee:
- Every tee is screen printed by hand in Milford Indiana on the best tee we could find - 
Three yarns form a perfect easygoing look.
4.5-ounce, 50/25/25 poly/combed ring spun cotton/rayon, 32 singles
1x1 rib knit neck
Tear-away label
Shoulder to shoulder taping
Reviews