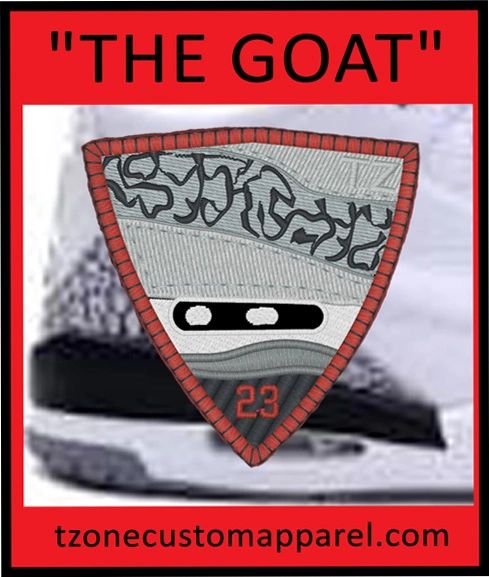 The "GOAT" Series V1
THE GOAT
This Patch is designed around his 3rd shoe release. The 1st in the series. The first patch with an Air Pocket! 
If your a fan of MJ or his shoes... this patch is for you! 
Limited release of ONLY 75 MADE!
PROUDLY HAND CRAFTED IN THE USA!
His biography on the official NBA website states: "By acclamation, Michael Jordan is the greatest basketball player of all time."[7] He was one of the most effectively marketed athletes of his generation and was considered instrumental in popularizing the NBA around the world in the 1980s and 1990s.
Reviews